Air Conditioning Tune-Ups To Keep Your Baltimore AC Working Smoothly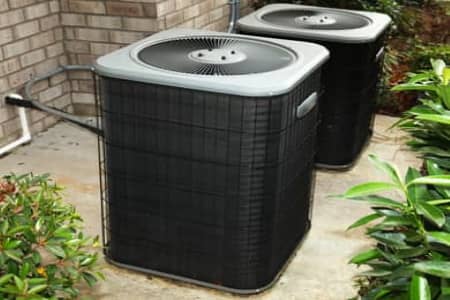 Letting our professional technicians give you an affordable Baltimore air conditioning tune-up service for your home is a very important service that will help you enjoy the most energy savings possible from your air conditioning system. We'll be doing hundreds of parts checks during your air conditioning tune-up, and making adjustments as needed. We'll lubricate parts and do testing in specific areas such as cooling refrigerant levels and drip lines. Our air conditioning tune-up services will take care of cleaning parts that need it too.
Not only will you enjoy energy savings that you should be getting but can't get with a dirty, laboring air conditioner, but you'll also benefit from an increased lifetime of use for your Baltimore air conditioner. When we give your air conditioning system a tune-up, there are many steps involved to ensure it all will be working at its best all season long. Your Baltimore home's air conditioning system has movable parts that need to be checked or tested for correct function. Parts of the system will need fine-tuning in order to function at their best. And parts that need to be repaired will be assessed with recommendations for you as the owner.
From air conditioning repairs to installation and tune-up - Revolution Heating & Cooling does it all. When you need an AC or heating contractor for Baltimore area service, we're the company to trust. Call today to schedule your air conditioning tune-up in Baltimore.
The Importance Of Regular AC Maintenance
Regular AC maintenance is of paramount importance to ensure the longevity and efficient performance of your cooling system. Neglecting maintenance can lead to a host of issues, including reduced cooling efficiency, higher energy bills, and, ultimately, costly repairs or premature system failure. Routine maintenance, conducted by professionals like Revolution Heating & Cooling, involves tasks such as cleaning or replacing filters, checking for refrigerant leaks, inspecting electrical components, and optimizing airflow. By investing in regular AC maintenance, you not only keep your system running at its best, but you also enjoy improved indoor air quality and comfort, lower energy consumption, and peace of mind, knowing that your AC is ready to tackle the hottest days of summer in Baltimore.
Why Choose Us For Your Baltimore Air Conditioning Tune-Up?
Our technicians are highly experienced and they are fully equipped with the testing equipment they need to ensure that your air conditioning system is thoroughly tested, checked, and prepared for the summer.
While getting a yearly Baltimore Air Conditioning Tune-Up is an extremely important thing to schedule so you can take care of your air conditioning equipment, it's equally important you find the right technicians to perform the tune-up service for you.
Revolution Heating & Cooling technicians are the team to call when you want the best. We have very competitive rates and offer great prices for preventative maintenance services. Plus, you'll love our free estimates for replacements or installations if you need them.
Our Baltimore heating contractor will work hard for you so you can stay comfortable in your home. In fact, your comfort is a major concern of ours. We want to help you keep your Baltimore air conditioning system in the best shape possible so you can avoid breakdowns when you need it most. No one should have to suffer in their homes in discomfort.
As master technicians for all types of air conditioning equipment, we can give any type of furnace, boiler, split system, heat pump, boiler system, steam furnace, gas furnace, ductless air conditioning, or any other type of air conditioning system the right tune-up.
Frequently Asked Air Conditioning Tune-Up Questions
The recommended frequency for AC tune-ups is typically once a year. It's best to schedule a tune-up in the spring before the cooling season begins. This ensures that your AC system is in optimal condition and ready to handle the hot weather. Regular annual tune-ups help prevent breakdowns, improve energy efficiency, and extend the lifespan of your air conditioning system.
An AC tune-up is a comprehensive service that involves various tasks, including cleaning or replacing air filters, checking and tightening electrical connections, inspecting and lubricating moving parts, cleaning the condenser and evaporator coils, and testing the thermostat and system controls. The goal is to ensure that all components are functioning correctly and that the system operates efficiently.
Regular AC tune-ups can lead to significant cost savings in the long run. By keeping your system in peak condition, it operates more efficiently, reducing energy consumption and lowering your monthly utility bills. Additionally, preventive maintenance helps identify and address minor issues before they escalate into costly repairs or system failures, saving you from unexpected expenses and extending the lifespan of your AC unit.
If you have more questions or would like to schedule an AC tune-up with Revolution Heating & Cooling, feel free to reach out. We're here to help ensure your air conditioning system performs at its best.
Latest Air Conditioning Tune-Up Articles
3 Tips To Prepare Your Home's Air Conditioning System For Summer

With summer right around the corner, your home's air conditioning system is going to be getting a serious workout over the coming months. Making sure that your air conditioning system is ready for the period of heavy use ahead of it isn't that hard, but it […]
If you are looking for a reliable and affordable Baltimore Air Conditioning Tune-Up, please call Revolution Heating & Cooling today!