Expert Heating Contractor For Towson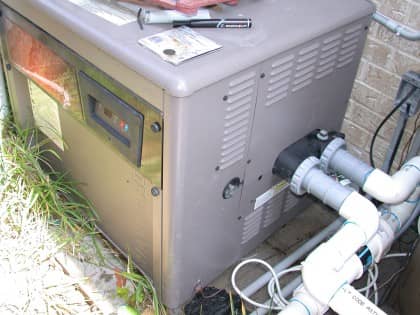 Since 1999, our technicians have been serving in the Towson Heating Repairs, air conditioning installations, and indoor air quality fields for customers in and near Towson. If you're having problems with your heating or air conditioning system or you'd like to learn more about cleaning up the indoor air you and your family breathe, you can count on our professional services at any time.
Has your Towson heating system been checked out thoroughly this year? Have you had tune-ups or maintenance done on it at all within the last year? Towson Heating Repairs, tune-ups, and new installations are some of the services you can count on from our master technicians. We specialize in installing new air conditioning systems in the Towson and Baltimore, Maryland areas. Call now and schedule your service appointment with the best heating contractor in Towson.
Towson Heating Repairs for Your Home
Have you recently turned on your heater and found it is only blowing room-temperature air? You will need to call a professional service technician for an emergency service.
At Revolution Heating and Cooling, we provide our customers with 24/7 emergency heating and air service repairs. Our technicians are standing by to help you get back to the warm air you deserve. We don't want anyone to go without heat in this cold weather, and surely don't want anyone to suffer needlessly.
We have worked extremely hard to create a reputation of reliability in the Towson and surrounding areas. Our services are top quality but remain competitive and affordable. For the best heating and air conditioning, call on our master Baltimore heating contractor today!
Elevate Your Towson Home with Ductless Heating
Ductless heating is a game-changer for Towson homeowners seeking a more comfortable and energy-efficient living space. These systems offer unparalleled flexibility, providing zoned heating to individual rooms or areas, ensuring that everyone in your home enjoys their preferred temperature. The absence of ductwork simplifies installation, making ductless heating an ideal choice for both older homes and new constructions. Moreover, ductless systems are renowned for their energy efficiency, helping you save on heating costs while minimizing your carbon footprint. Say goodbye to the hassle of frequent maintenance as ductless systems require minimal upkeep, making them a convenient and reliable heating solution for your Towson residence. Trust Revolution Heating & Cooling to bring the benefits of ductless heating to your home, ensuring a warm and cozy atmosphere throughout the colder months.
About Towson
Towson, Maryland, is a vibrant suburban community known for its proximity to Baltimore and its bustling downtown area. Residents can explore local landmarks like the historic Hampton National Historic Site and the serene Loch Raven Reservoir, offering scenic hiking and outdoor activities. Towson's lively arts scene, top-notch dining options, and excellent schools make it a unique and family-friendly place to call home.
For Towson residents seeking heating contractor services, Revolution Heating & Cooling is your trusted local partner. Our team of skilled professionals is committed to ensuring your home remains warm and comfortable during the colder months. Contact us today to schedule top-quality heating services and enhance your living experience in Towson.
If you are looking for Towson Heating Repairs, please call Revolution Heating & Cooling today!