Are You Using Your Humidifier The Right Way?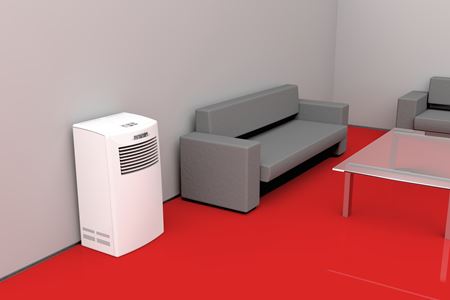 It's becoming more common for homeowners to get serious about their home's indoor air quality. You already know how critical it is to have a filter in place to purify the water you consume, so why not take the same precautions for the air you breathe?
As a leading Baltimore air conditioning contractor, our team at Revolution Heating & Cooling has seen how quickly air quality conditions can deteriorate. A humidifier is an excellent way to improve the quality and keep your family healthy and safe.
It's good that you're taking the necessary steps to consider improving your air quality, but are you going about it the right way? Beyond just having a whole-house humidifier installed, let's make sure that you're using it to the best of your advantage.
Using A Humidifier To Your Advantage
When it comes to indoor air quality, the humidifier is a useful device. Having one in place, though, and using it so it serves you the best are two different things. Some useful tips for making your whole-house humidifier work for you are:
Setting the right humidity level
Cleaning to prevent mold
Using the right type of water
Watching for signs of overuse
Knowing what issues it can alleviate
What Your Humidifier Can Do For You
Our experts will work with you to ensure that you know more about your humidifier, including making sure that you learn more about the benefits because it's about more than better air quality. Other positive advantages of a humidifier in the home are:
Reduce or Prevent Snoring
Improve Skin and Hair
Lower the Risk of Spreading Disease
Better Conditions for Plants
Shorter Duration for Colds and Illnesses
We work with homeowners every day to help them understand their options for improving indoor air quality – including humidifiers. Whether you've lived in your home for decades or are still in the process of planning it, it's time to consider a humidifier.
It's a common misconception that adding moisture to the air is only necessary for the winter when the heater makes conditions more arid. However, adding moisture to the atmosphere can improve conditions all year long.
You'll notice that you and your family are healthier once you have this system installed. Trust Revolution Heating & Cooling when you need expert help, or you're ready to add a humidifier to your home. Get in touch with us now and know you're working with a top Baltimore HVAC contractor.
If you're looking for a Baltimore humidifier contractor, please call Revolution Heating & Cooling