How Important Are Heating Tune-Ups in Baltimore?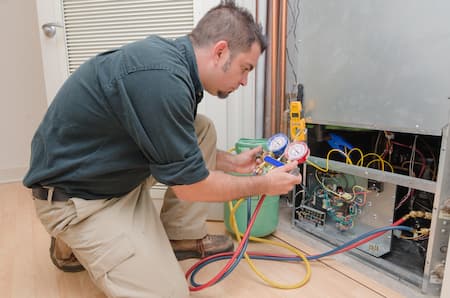 Summer has officially ended, and for residents in Baltimore and the surrounding areas, that means that it's officially time to start preparing for fall and winter. As we move into October and November, it's the perfect time to start getting your home ready for everything that it will need to endure throughout the winter months. One of the most important parts of your home during the colder parts of the year is your heating system, and you need to know that it will be able to provide you and your family with comfort and warmth.
At Revolution Heating & Cooling, our professional Baltimore heating contractors recommend that you have your heating system inspected and tuned up at least once every year, and the fall is the best time to have this done. However, many homeowners are not aware of just how important it is to have this heating tune-up performed, and plenty neglect to have it done.
If you think you may not need to have a heating tune-up this fall, take a look at some of these common questions homeowners have about heating tune-ups:
Are Annual Inspections Really Necessary?
All furnace manufacturers recommend annual inspections and maintenance be performed by qualified technicians. Also, furnaces that are not services annually will most likely not be covered under warranty if any damage occurs.
So: if you don't have a tune-up and inspection of your Baltimore home's heating system, it doesn't mean that you'll definitely see any major problems develop with the system. It does mean that the chances are higher—and it's important to consider how much cheaper and less of a hassle it is to have preventative maintenance performed than emergency repairs.
What Do Technicians Actually Do During a Tune-Up?
The actual services that you'll receive during a heating tune-up will differ depending on the contractor that you hire. Still, any qualified Baltimore heating contractor will know which services your heating system should receive annually. During our tune-ups, our professionals will provide these and other services:
Clean and adjust burner assembly
Clean heat exchanger and elements
Lubricate all moving parts
Adjust operating pressures
Clean or replace air filters*
Clean ignition assembly
Monitor flue draft
Measure temperature changes
Check gas supply for leaks
Can I Do This On My Own??
While it is possible that a homeowner could do this on their own, it's not recommended. If your heating contractor is doing half of the things mentioned above, they're probably doing a job that you can't do on your own. The homeowners we know that do have the knowledge and experience to complete these tasks also happen to heating contractors.
Remember: this is preventative maintenance. One of the biggest reasons heating tune-ups are important is that they'll allow your contractor to catch problems early, before your furnace quits working in the middle of the night.
If you're looking for heating tune-ups in Baltimore, call Revolution Heating & Cooling